Scoop Wholefoods was launched in the UK in August 2019 with two defined missions – improve people's' health and well-being, and safeguard our planet for future generations.
We wanted to create a zero-waste shop that offered a conveneint, one-stop-shop where customers could buy all the products they would usually purchase at a supermarket, without any single-use plastic. We also strive to offer locally sourced products created by indepdenant suppliers.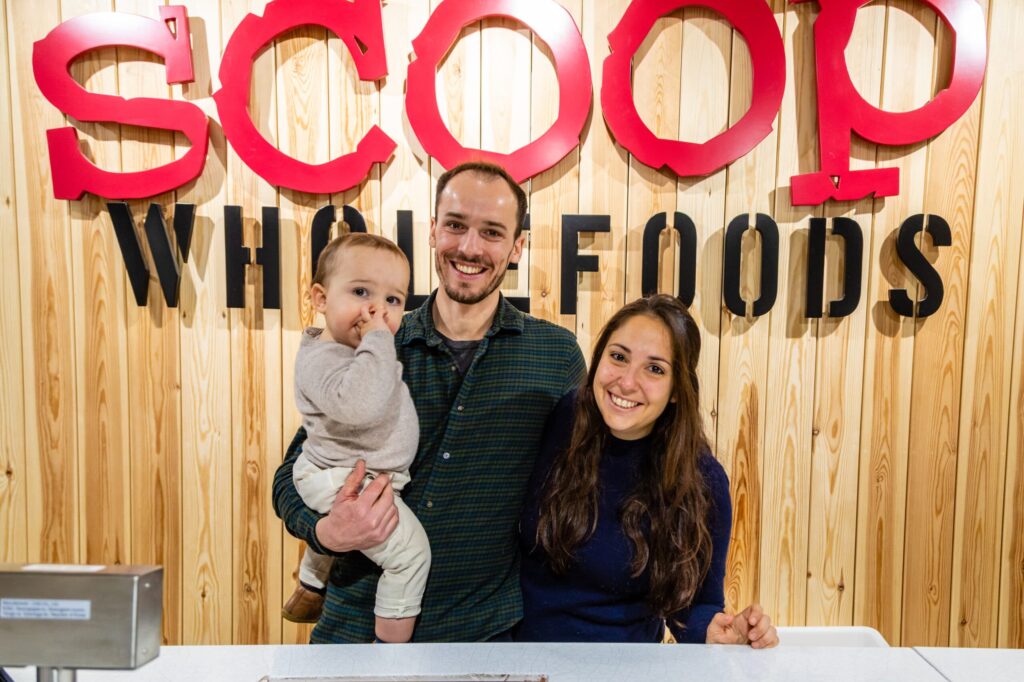 We offer the UK's largest range of natural & organic wholefoods in bulk. Sourced from the best local growers and imported from the world's best and most ethical suppliers.
Scoop works with responsible suppliers and local producers, only stocking products in reusable or compostable packaging and aiming for zero waste.