It has been a tough year for all of us so we are even more excited for Christmas this year!
Christmas Day in our home is all about coming together with our family and indulging on delicious homemade food.
If, like us, you don't eat meat at home, or have guests who don't eat meat that are coming over for Christmas lunch, we have come up with a few recipes that you could serve.
They are healthy, nutritious, and ideal for special occasions.
The star of the show:
Vegan & Gluten-free Nut Roast
This recipe is delicious and caters for all dietary requirements so you won't find yourself scrambling to make loads of different meals to suit everyone's ever changing (sometimes quite demanding) dietary requirements.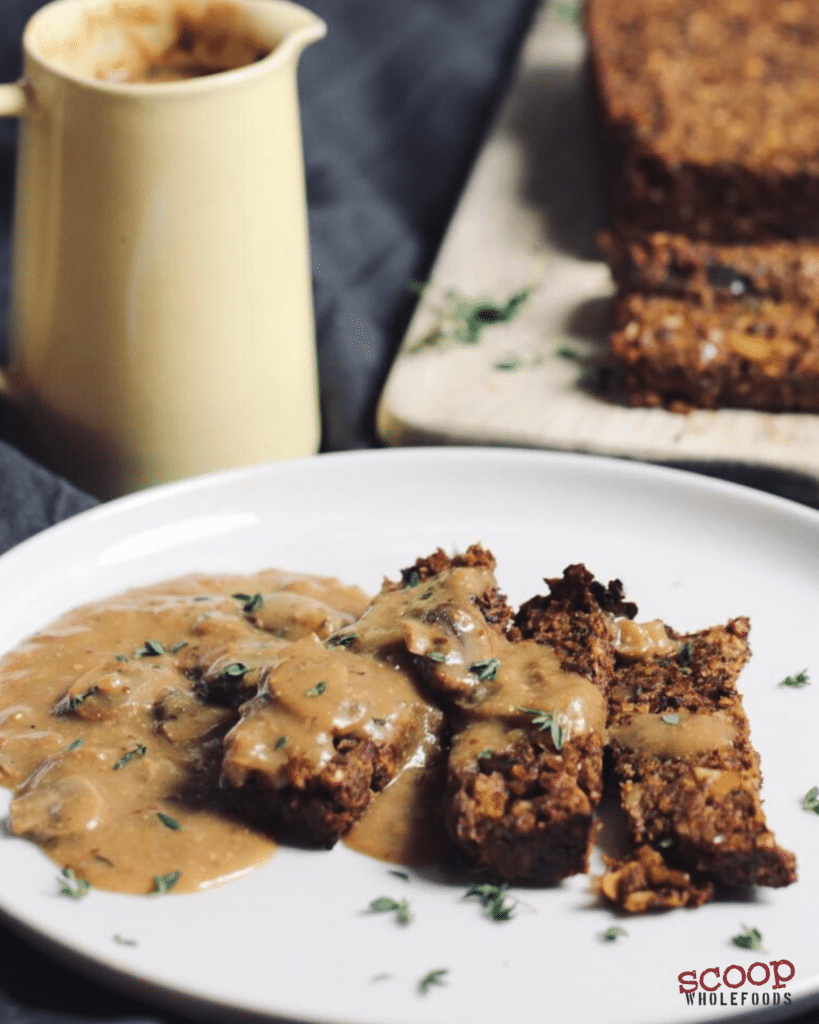 Click here for the full recipe.
Don't fancy making it yourself? We also sell ready-made nut roasts, homemade with all the love you can imagine by the manager in our Bristol store, Laura, who is a qualified health coach and nutrition expert. We have two sizes available – one that serves 2 people and another that serves 6.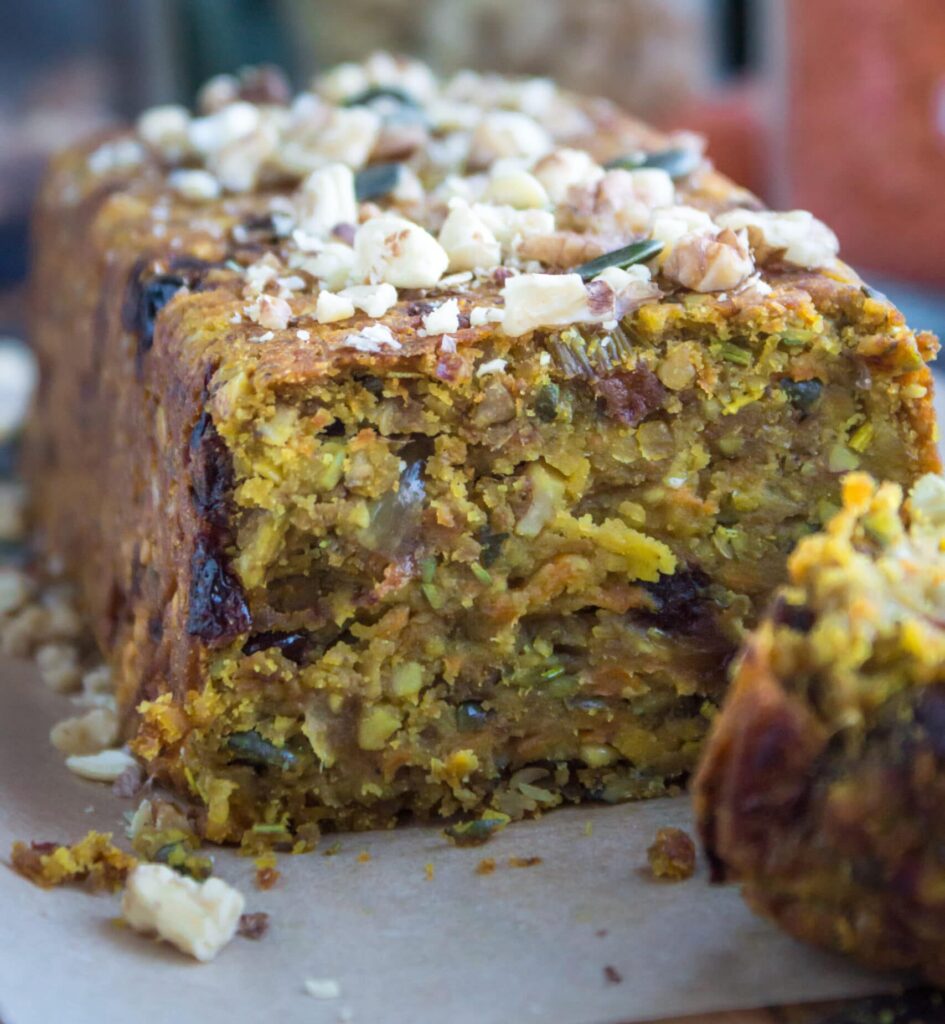 Click here to find the link to our Bath store or our Bristol store.
(You can buy it both fresh or frozen).
Veggie Stuffing
Fancy making a more interesting side dish that is still healthy? Then try out our yummy veggie stuffing. It works perfectly alongside any roast, whether it is a nut roast or a meat roast.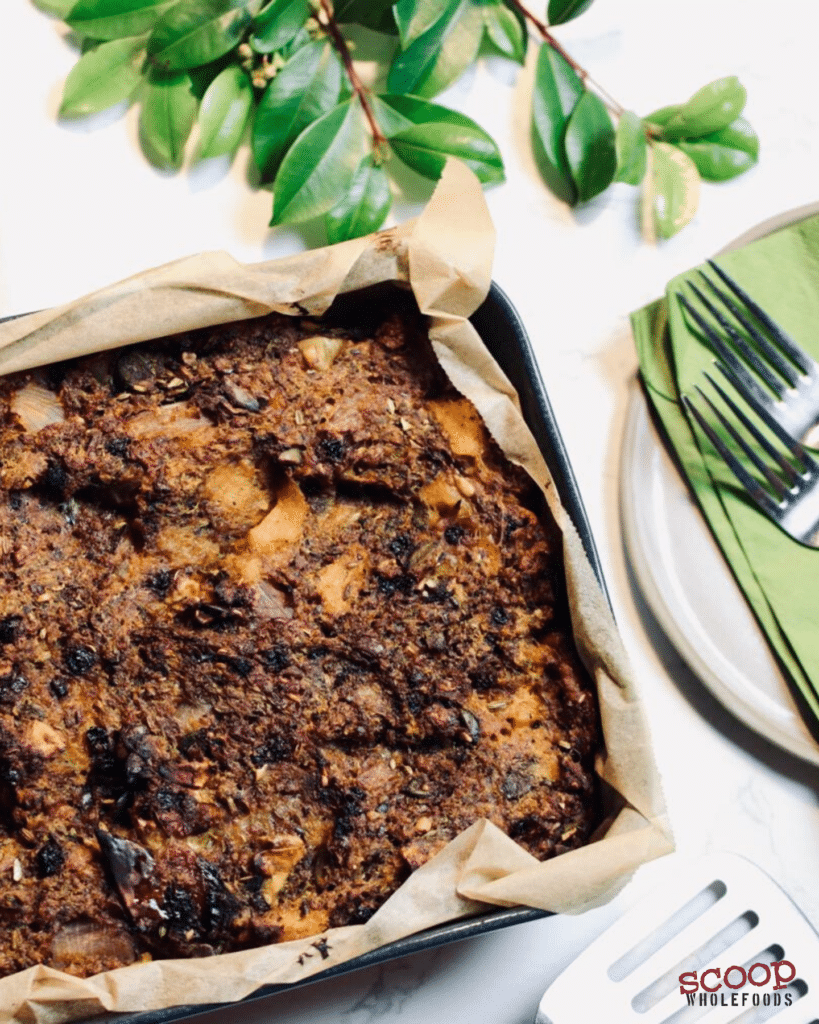 Click here for the recipe.
Don't forget all the delicious veggie based side dishes you can also make, like:
Honey glazed roasted parsnips and/or carrots
Cheesy brussel sprouts or sauteed brussel sprouts
Hasselback potatoes with garlic & rosemary
Braised red cabbage
Homemade Raw Christmas Pud
One of my current favourite products in our shop are our Raw Christmas Puds – We sell them with all the ingredients all prepped in a jar, so all you have to do is blend them all together and allow to set in the fridge!
You can find them at both of our shops in Bath & Bristol.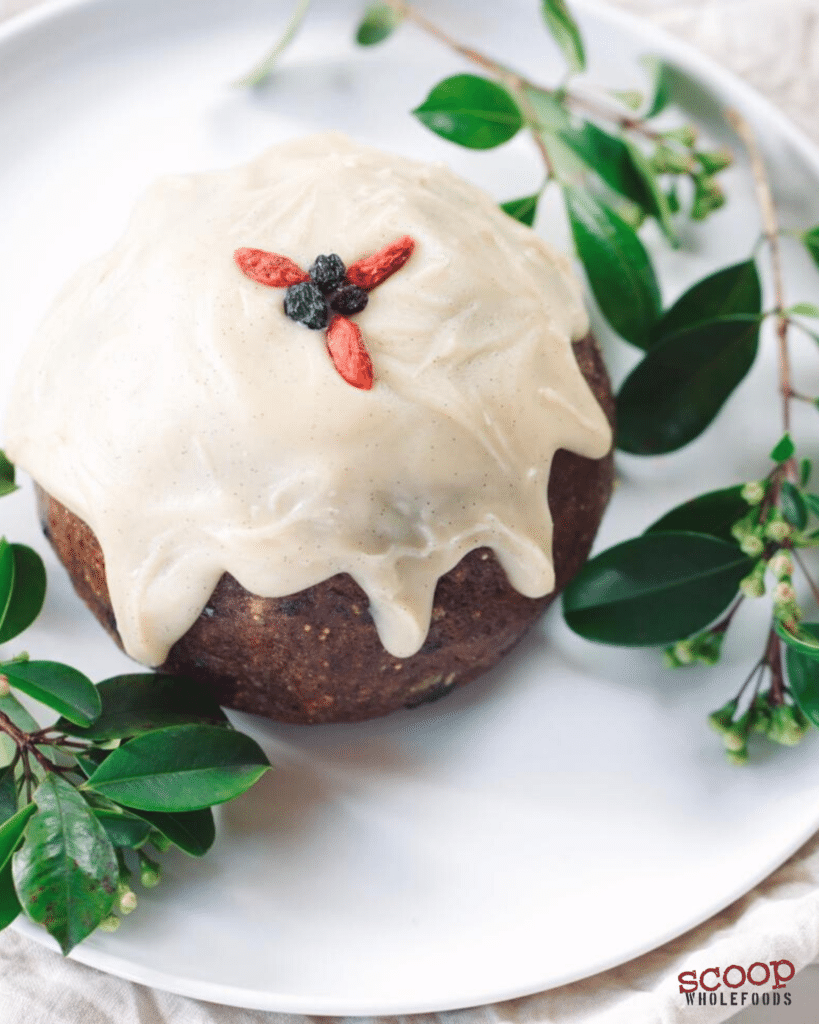 They are so easy to make, packed full of healthy ingredients and taste so good.
Homemade Mini Christmas Puds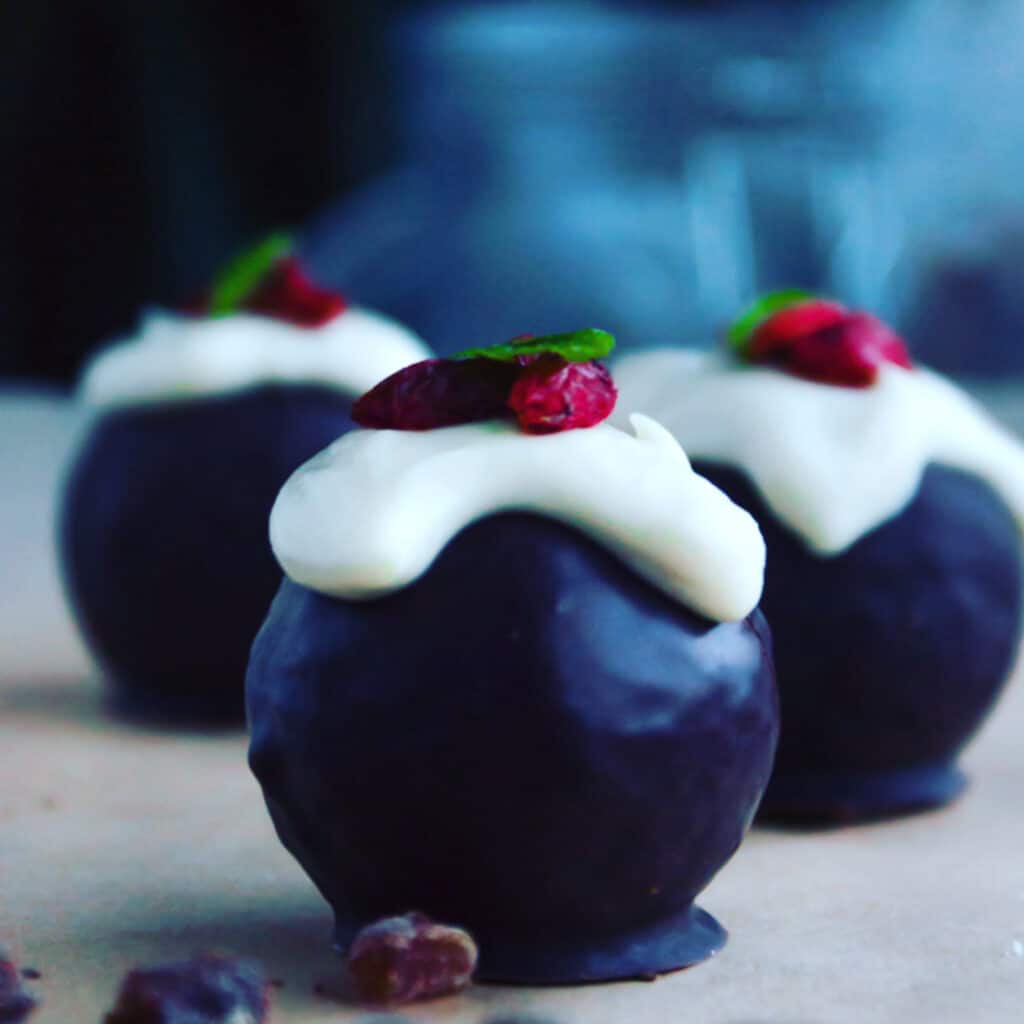 We also sell ready made mini Christmas Puds, handmade again by Laura which are insanely tasty little treats. They are vegan, gluten free and free from any refined sugars.
Click here for our Bath shop or our Bristol shop.
Mulled Wine
Christmas isn't Christmas without a lovely warm mug of mulled wine. We also have a natural and organic mulled wine mix available at both of our shops. It doesn't contain any sugar as most of the mulled wine mixes you find in regular shops do.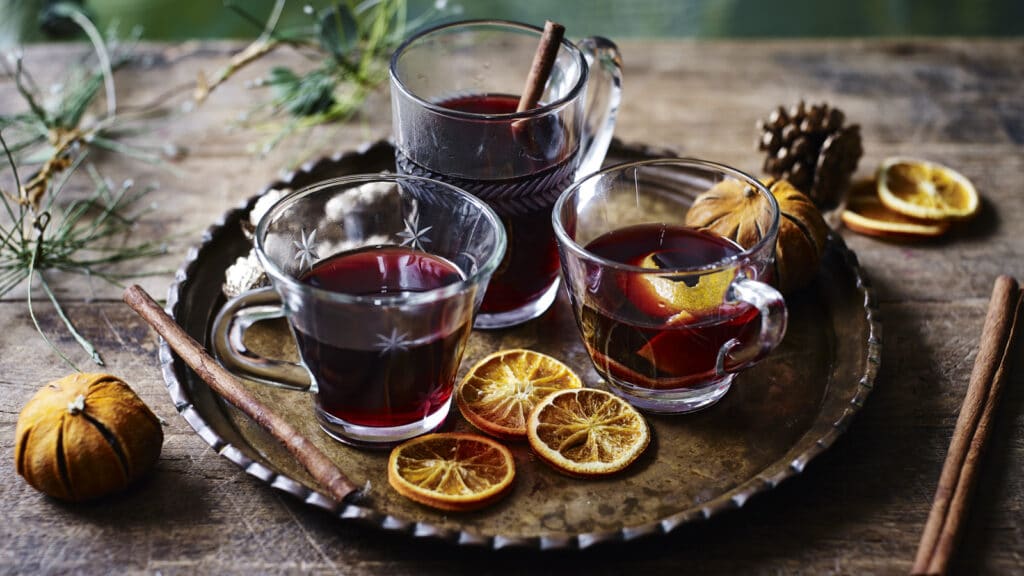 Available in both of our shops in Bath and Bristol.
Wishing you the loveliest Christmas from all of us at Scoop!